Candidates
Candidates
Overview  Candidates  Ask a Question
DISTRICT 2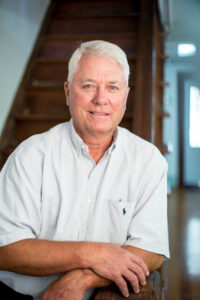 David Wright
(Incumbent)
1194 Solomon Dairy Road, Quincy, FL 32352
David Wright is the Trustee from District 2, northwest Gadsden County, where he lives on his farm with his wife, Debbie. He and his family have lived in Gadsden County for 45 years. He is a Professor of Agronomy for the University of Florida's North Florida Research and Education Center in Quincy, holds a Ph.D. in Agronomy from Virginia Tech, and is a Credentialed Director through NRECA.
---
DISTRICT 5
Carla Pararo
(Incumbent)
1050 Winfield Forest Dr., Tallahassee, FL 32317
Mrs. Pararo is the Trustee from District 5, northeast Leon County. She has lived in Tallahassee since 1964, graduated from Leon High School, and attended TCC with an emphasis in business. She retired as an independent contractor from the Social Security Administration in 2021. Mrs. Pararo has been a Talquin Member since 1992, and she served the Membership on the Talquin Election Committee for 12 years prior to her election to the Talquin Board of Trustees in 2016. She also serves on the Board of Trustees of Seminole Electric Cooperative, Talquin's primary generation and transmission provider. Mrs. Pararo is a Credentialed Cooperative Director and holds a Board Leadership Certificate from the National Rural Electric Cooperative Association.
---
DISTRICT 8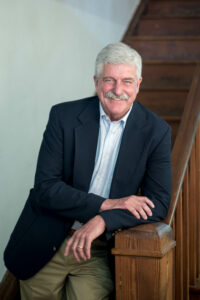 Clifford Bristol
(Incumbent)
15333 N.W. CR 12, Bristol, FL 32321
Mr. Bristol is the Trustee from District 8, Liberty County, and part of Wakulla County. He holds a Bachelor of Science Degree from Clemson University and an M.D. Degree from the University of Miami. He completed a residency in Family Medicine and a fellowship in OB and Pediatrics from Tallahassee Memorial Hospital. He moved to Liberty County and opened his medical practice in Blountstown in 1980, and retired after 36 years in practice. Mr. Bristol is a Credentialed Director and holds a Board Leadership Certificate through the NRECA. He currently serves as Vice President of Talquin's Board of Trustees and is one of Talquin's representatives to Seminole Electric Cooperative's Board. He has been married to his wife, Lisa, for 37 years. They have two daughters, Natalie and Anna Jo, and three grandchildren.