Living Efficiently
Living Efficiently
Energy and Water Efficiency
Using energy and water efficiently makes sense and does not have to be difficult. Small changes can make a big difference in monthly energy and water consumption. Using a ceiling fan, changing out filters and changing the temperature can make a big difference.
Follow us on Facebook, Twitter, and Instagram for energy or water tips.
Energy Tips
Spring & Summer Energy Tips
Read about how to save during the warmer months here.
Service your air conditioner. Easy maintenance such as routinely replacing or cleaning air filters can lower your cooling system's energy consumption by up to 15 percent.
Turn off ceiling fans when you leave the room. Remember that fans cool people, not rooms, by creating a wind-chill effect.
On hot days, avoid using the oven; cook on the stove, use a microwave oven or grill outside.
Water Tips
Generally, it's best to water lawns and landscapes in the early morning and evening, after the sun goes down because significant amounts of water can be lost due to evaporation during the heat of the day.
Inspect irrigation systems and check for leaks and broken or clogged sprinkler heads. Fix sprinkler heads that are broken or spraying on the sidewalk, street, or driveway.
Leave lawn clippings on your grass, this cools the ground and holds in moisture.
---
Free Energy Analysis
Talquin's Energy Services looks at each home or business with specially designed tools and training to provide quality analysis for Talquin Members, for no additional fee. Talquin energy experts use thermal-imaging infrared cameras to reveal energy losses and heat gains. They also measure and chart temperature, humidity, and dew point over a period of time by utilizing data loggers.
The results of each analysis are presented in a report outlining the findings, which are supported with photographs and thermal images and tailored specifically for each Member. This enhanced program has helped over 3,000 Members manage their utility bills and answer questions regarding energy consumption.
Call 850-627-7651 today and set up your appointment!
---
Renewables
Net Metering
Members interested in generating power for their own use through a net metering facility such as a solar photovoltaic system, biomass, etc., may contact the Cooperative for interconnection instructions and net metering rules.
"Net Metering" means the difference in the applicable billing period between the amount of electricity supplied by the Cooperative compared to the amount of electricity generated by the respective Member that is delivered to the Cooperative.
In order to realize these benefits and establish net-metering, the following documentation must be completed and returned to one of the Talquin Member Service Offices:
Interconnection Agreement (This is a legal instrument approved by the Florida Public Service Commission for the establishment of net metering.  It must be signed and witnessed at a Member Service Office.)
Line Diagram of Renewable Generation Service and Output Level
Proof of Insurance
County Inspection/Release
Seminole Electric Rate Schedule
For more information regarding net metering, please contact us or call (850) 627-7651.
Talquin Solar Array
Did you know that Talquin has a 10kW Peak DC (or 9 kW Peak AC) solar array at the Bradfordville operations center?  The 48 panels were installed in 2008 and produce an average of 12,619kWh each year.  To learn more about the system, click HERE.
Want to learn more about solar?  Contact Talquin's Energy Services department today.
Talquin Electric's Power Generation Portfolio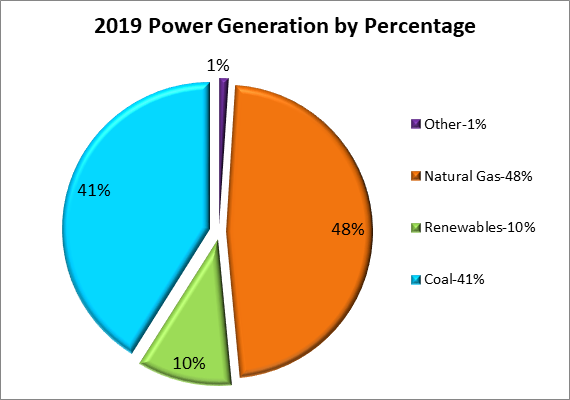 ---
FilterChange.coop
In need of new air filters for your home?  A dirty air filter can cause your air conditioner, refrigerator, furnace, and other utilities around your home to malfunction, drive up your energy cost, and work less efficiently. FilterChange is an easy way to order filters online and get them delivered free to your door.  In addition to saving energy, you can save up to 50% on the purchase price of your filters
For more information, visit their website or contact them at 1-888-939-9788.